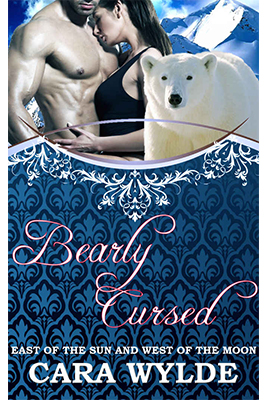 Bearly Cursed (Fairy Tales with a Shift)
A retelling of East of the Sun and West of the Moon
Girls my age usually spend their days dancing, singing, and dreaming of Prince Charming. Not me. I spend my days hunting and praying my poor parents and my dear sisters survive another harsh winter.
I never expected to find the solution to all my problems in the cave of the white bear I was hunting. My parents will never starve again, and my sisters will get to live that life of dancing and singing, but there's a catch: I must become the wild beast's wife. Giving up my freedom, accepting I'll never feel the warm touch of a man… it's all worth it for my family's happiness. So, I let the beast lock me up in its icy castle, and I get ready for a life of boredom and sacrifice. However, when my first night in the white bear's home turns into a passionate encounter with a mysterious stranger, I understand my life will be anything but boring.
"Bearly Cursed" is a sizzling hot standalone novella that might just set your Kindle on fire. Intended for readers 18+.