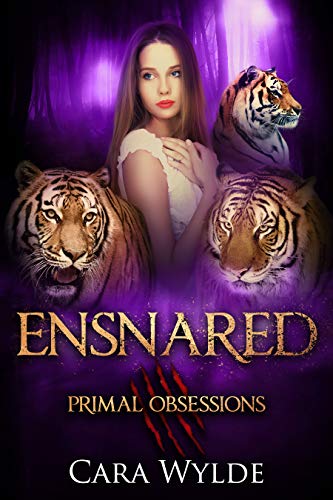 Ensnared (Primal Obsessions, Book 3)
My name is Vera, and my only sin is that I'm the daughter of a Russian mob boss. When a rival family slaughters my own, I am taken prisoner and offered as a gift to three dangerous, vile men.
Aryan, Dev, and Navin. Dark, mysterious, exotic. They lock me in their luxurious palace, and they make me sleep in a cage. At night, they visit me one by one, and with each touch and each heated kiss, a piece of my innocence slips away. I can tell they're hiding something. They're more than they seem, and when I find out about their true beastly nature, I am bound to them forever.
But the man who killed my family is back. He wishes to destroy me this time, and I don't know if I have it in me to defend myself and my new life.