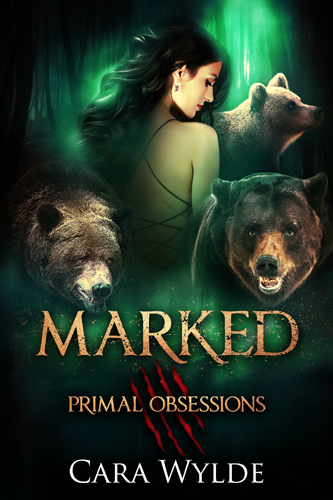 Marked (Primal Obsessions, Book 2)
My name is Rosalie, and Iím on the run. If my ex-husband catches me, he will kill me.
One car accident and one stolen child later, I find myself in a nightmare worse than my failed marriage. I should be dead for what I did, but the three beasts spare my life so I can nurse their orphan cub.
Brooks, Lincoln, and Colt. They are half men, half bears, and theyíre as cruel as they come. They imprison me, humiliate me, and use me in twisted ways. Iím reduced to being a slave, an object to be manipulated for their own amusement.
They hate me, yet in their arms, I feel safer than Iíve ever felt before.