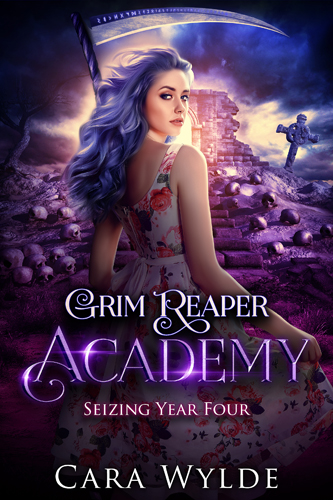 Seizing Year Four (Grim Reaper Academy, Book 4)
I'm not who I used to be. Valentine Morningstar, my own father, tried to ruin my life, and instead he made me stronger. But my own power will consume me if I don't learn how to control it, how to channel it to help everyone, not just myself. I have to learn how to be this new person I've become.
GC – my handsome false god, Pazuzu – my dark demon, Sariel – my fallen archangel, and Francis – my… I know what he is now, but it hurts to say it. They keep me grounded. They keep me sane, and they keep me good. Without them, I'm afraid I might just turn into a villain.