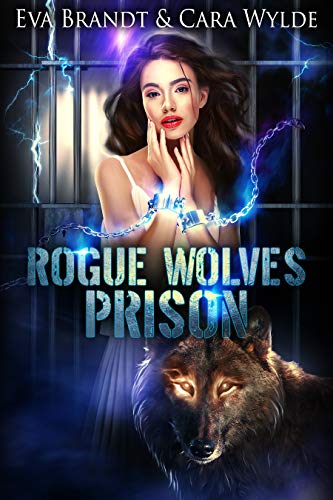 Rogue Wolves Prison
Once, I knew what my future was going to be like. I was bound to mate an Alpha chosen by my father, to be his Omega and have his pups. But I changed that future when I dared to fight off my would-be mate. When I killed him and became a rogue wolf.
There's only one place left for me now - Rogue Wolves Prison. The penitentiary built for the most vicious, unrepentant werewolves alive. It's not a place where I can expect to survive sane, let alone find love and a soulmate.
But all my expectations, hopes and fears are torn apart the moment I meet Killian Wolfsbane.
He's fierce, destructive, stronger than any werewolf I've seen. He's the leader of The Killers, the gang that holds almost as much power over the prison as the Warden. He looks at me with yearning and protects me, but can't seem to bear my presence. I can see myself in his grief.
It's foolish to pursue the attraction between us. It's foolish to hope. It's foolish to expect salvation. But maybe it's not foolish to believe in him. Rogue Wolves Prison might be hellish, but there might be a future for me here.