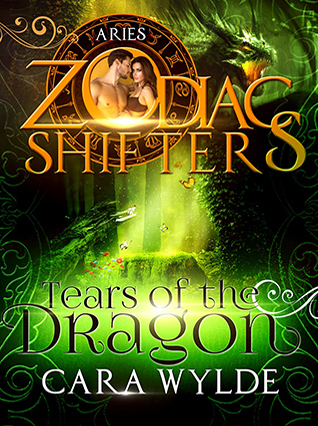 Tears of the Dragon: A Zodiac Shifters Paranormal Romance: Aries
A myth twisted through the centuries,
A prophecy that survived history,
A cure no one dared to touch…
She seeks the Golden Fleece…
As a researcher and professor of Mythology and Folklore at Harvard University, Aileen Callas wants to do much more than tell her students some old, barely authentic stories. She wants to prove the myths are real. After all, one of these ancient myths saved her life as a child. A dark prophecy warns against prying. Undeterred, Aileen assembles a team of investigators and sets on a journey in pursuit of the truth.
Cursed to guard an ancient treasure…
Isolated in the mountains, bound to an old, powerful object, Drakon has lost all sense of time and space. He was waiting for something, but he can't remember what. Or, was it someone? If only he could sleep for an hour, if only he could close his eyes and dream, maybe it would all come back to him: his true name, his mission, his humanity, the memory of her…
Unaware of the danger, Aileen steps into the dragon's cave.
Lured by her beauty, Drakon can't decide if he wants to turn her into dinner, or sweep her off her feet.
He wants to eat her (in more ways than one), she wants to save him.
But there are vile men on Aileen's trail, and all they want is to kill the dragon, steal the Golden Fleece, and get rid of the expert in Greek Mythology.
Tears of the Dragon is a full, standalone novella, with a happily-ever-after, and NO cliffhangers. Intended for readers 18+