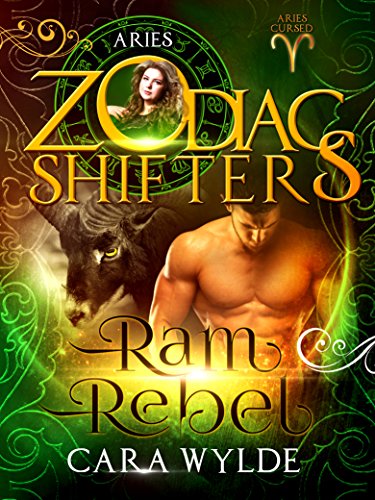 Ram Rebel: Zodiac Shifters (Aries Cursed, Book 3)
She thought she was going to be a personal assistant, not a nanny…
When Penelope Walton lands a job at Goldman Corp, the last thing on her mind is that it might be a cover-up for something dark and illegal that her boss is involved in. When Richard Goldman introduces her to the twins he and his wife have just adopted and tells her she's going to be in charge of their homeschooling, Penny is disappointed. She doesn't have a degree in Business Management so she can be an overpaid nanny. Something is wrong here. To make
things worse, a mysterious, hot-as-sin businessman has come all the way from Spain to strike a deal with Goldman, and he's set his eyes on her. Even when red flags pop up, she cannot resist his charms.
His mission was simple… until he saw how far his enemies had gone…
Enzo Salvador is a ram-shifter and an immortal Aries Guardian. His job is to track down, save and protect sheep-shifters who have disappeared and have, most likely, been kidnapped by filthy rich people who think it's their right to own shifters for their own fun and gain. He will not stand for it. No matter how dangerous his missions are, he will crush every single person who dared to harm one of his kind. His job is his life, so when he meets curvy, sexy Penelope, he tries to lie to himself: he wants her because she's the key to solving the case, not because the horned beast inside him screams "mate".
Ram Rebel is a full, standalone novella, with a happily-ever-after, and NO cliffhangers. Intended for readers 18+.






Subscribe to Cara's newsletter and be the first to learn about upcoming books, special promotions, free reads, and awesome giveaways!